Inlet and Outlet Fittings
Nobis inlet and outlet fittings are designed to comply with AS/NZS1546.1:2008, Figure 3.2, On-site domestic wastewater treatment systems – Septic tanks.
The fittings reduce short circuiting between the septic tank inlet and outlet and prevent the scum layer flowing out of the tank.
The fittings are matched to fit any Nobis wall sleeve.
All Nobis PVC fittings are manufactured from virgin PVC and produced from moulds that produce a consistent product allowing easy gluing and no distortion.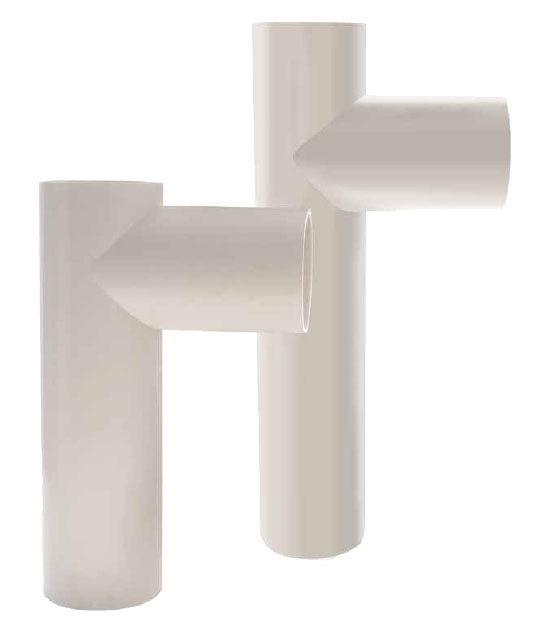 Wall Sleeve
Nobis Wall couplings or sleeves are 100mm DWV PVC fittings designed to form penetrations in any type of tank wall. They can be used for concrete, plastic, fibreglass or steel tanks. See Tank Coupling page for more information.